CÆLUM Lounge & Bar in the center of Rome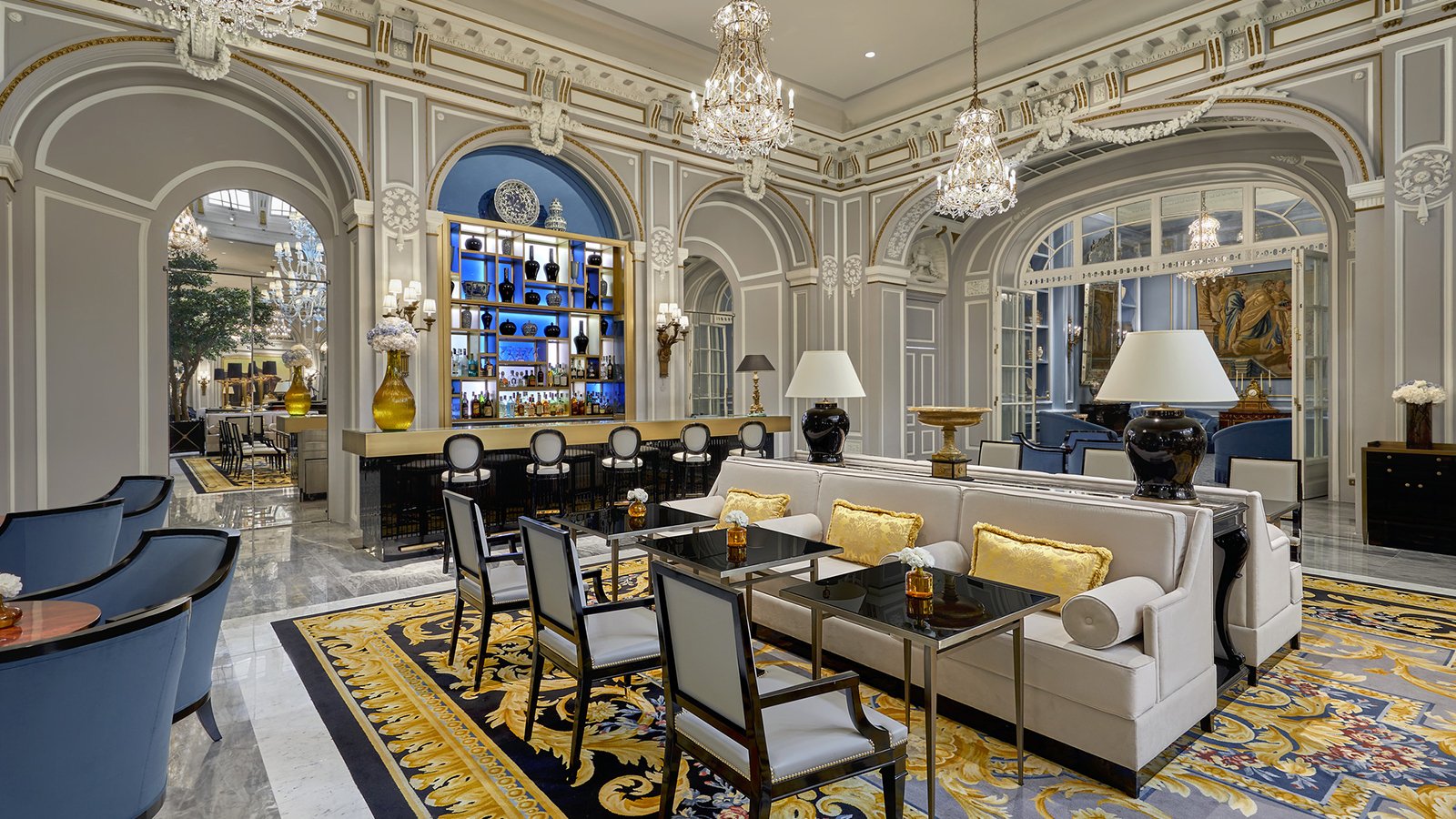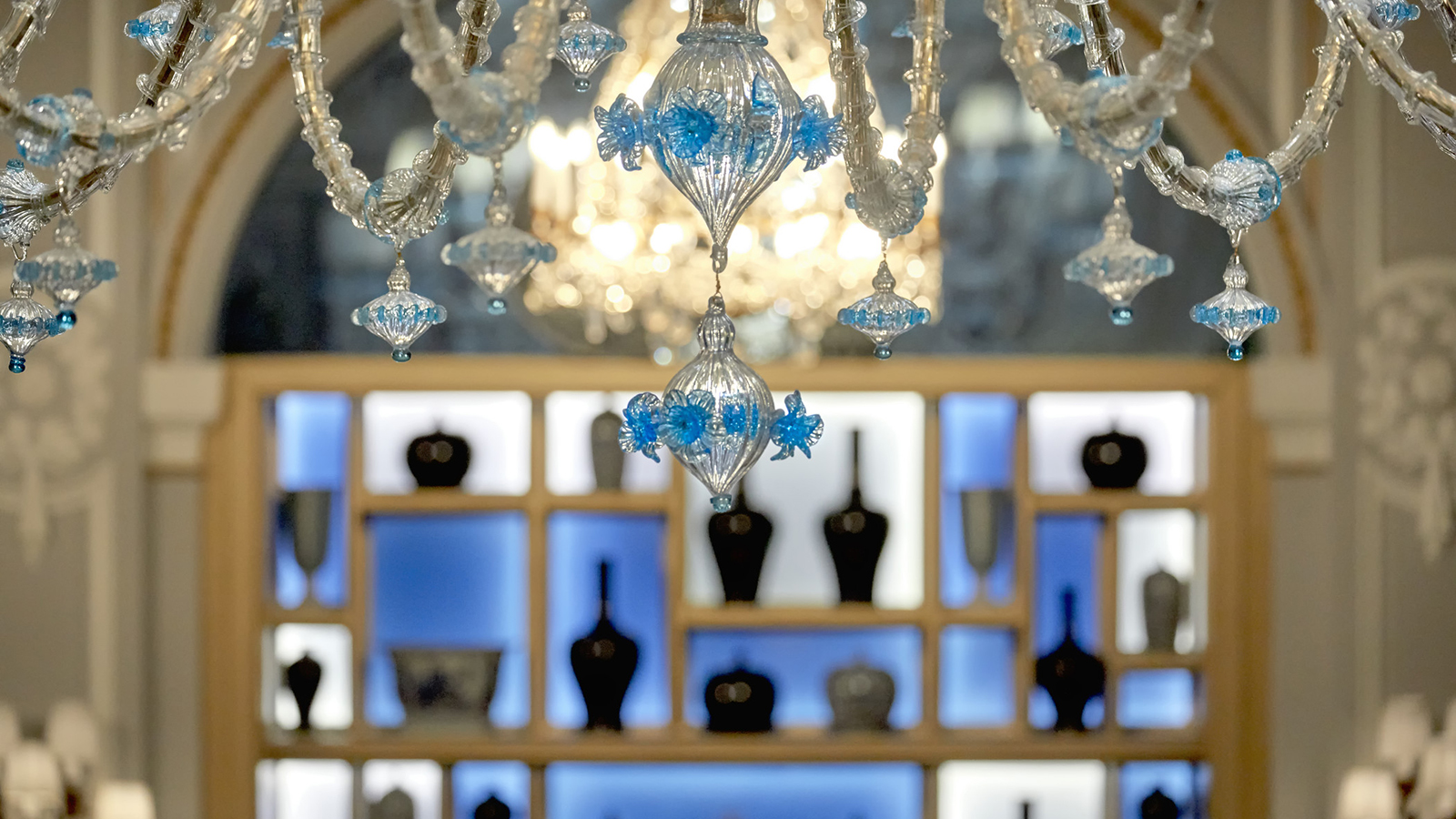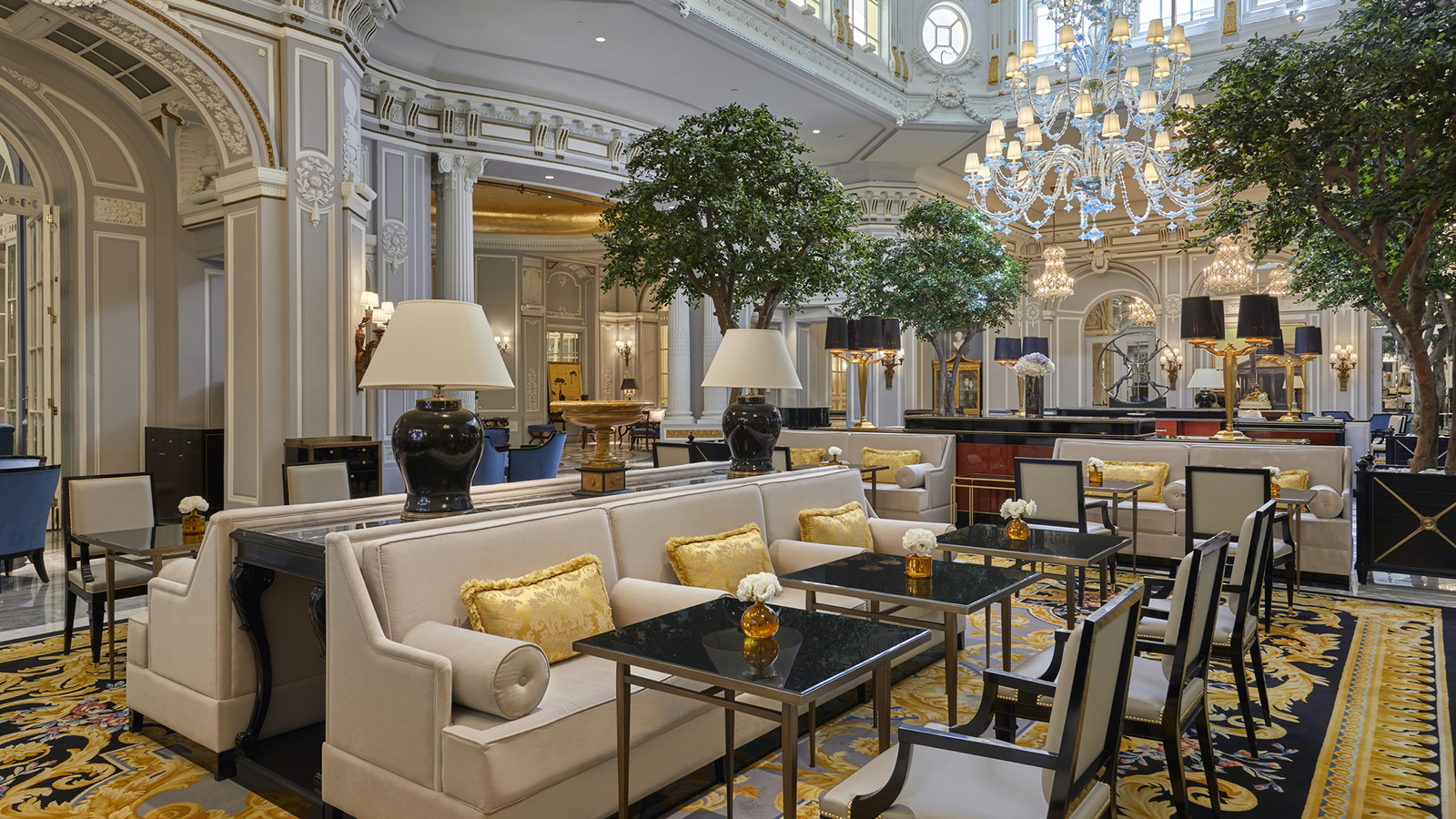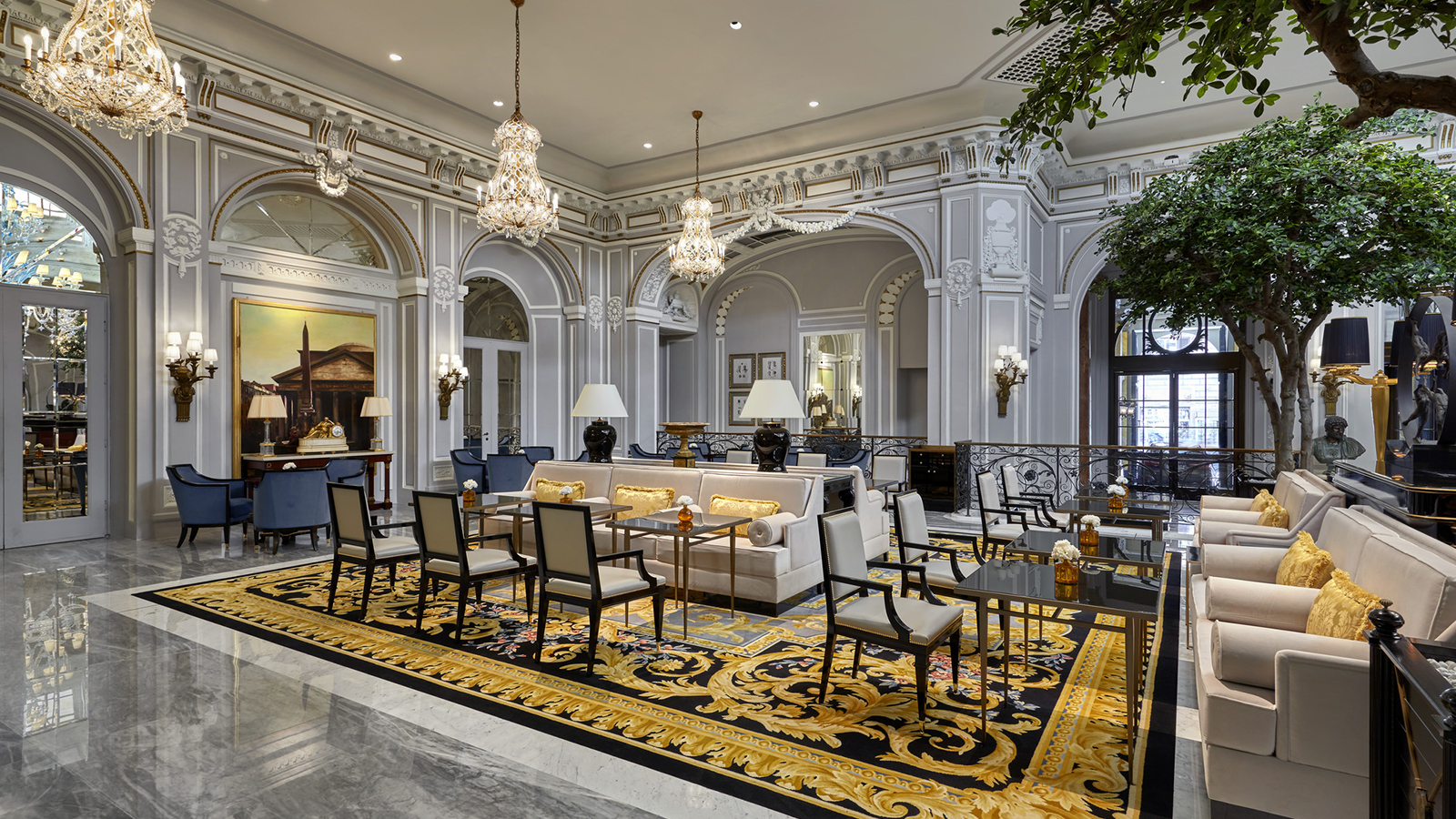 Guests naturally gravitate to the CÆLUM Lounge & Bar, where fashion and art converge. Indulge in an airy and luminous interior showcasing curated artifacts, refined belle-époque and imperial details, where the light reflects in the sparkling crystals of the Murano chandeliers and intricate mosaics. The atmosphere is enriched by a light color scheme and sapphire blue furniture giving inspiration to the place's name - Caelum, stemming from the Latin word 'sky'.
Embark on your culinary journey in this contemporary atmosphere, an allure of a winter garden, providing a lively convivial focus throughout the day: start your day with a rich selection of breakfast dishes with live cooking, or join us for a unique afternoon tea experience with our Dammann Frères tea trolley. The evening awaits with Champagne Sabering and the typical Italian 'aperitivo' while our chefs surprise you with exquisite dishes for dinner using seasonal, high quality ingredients for you to indulge in the richest flavors Italian products have to offer.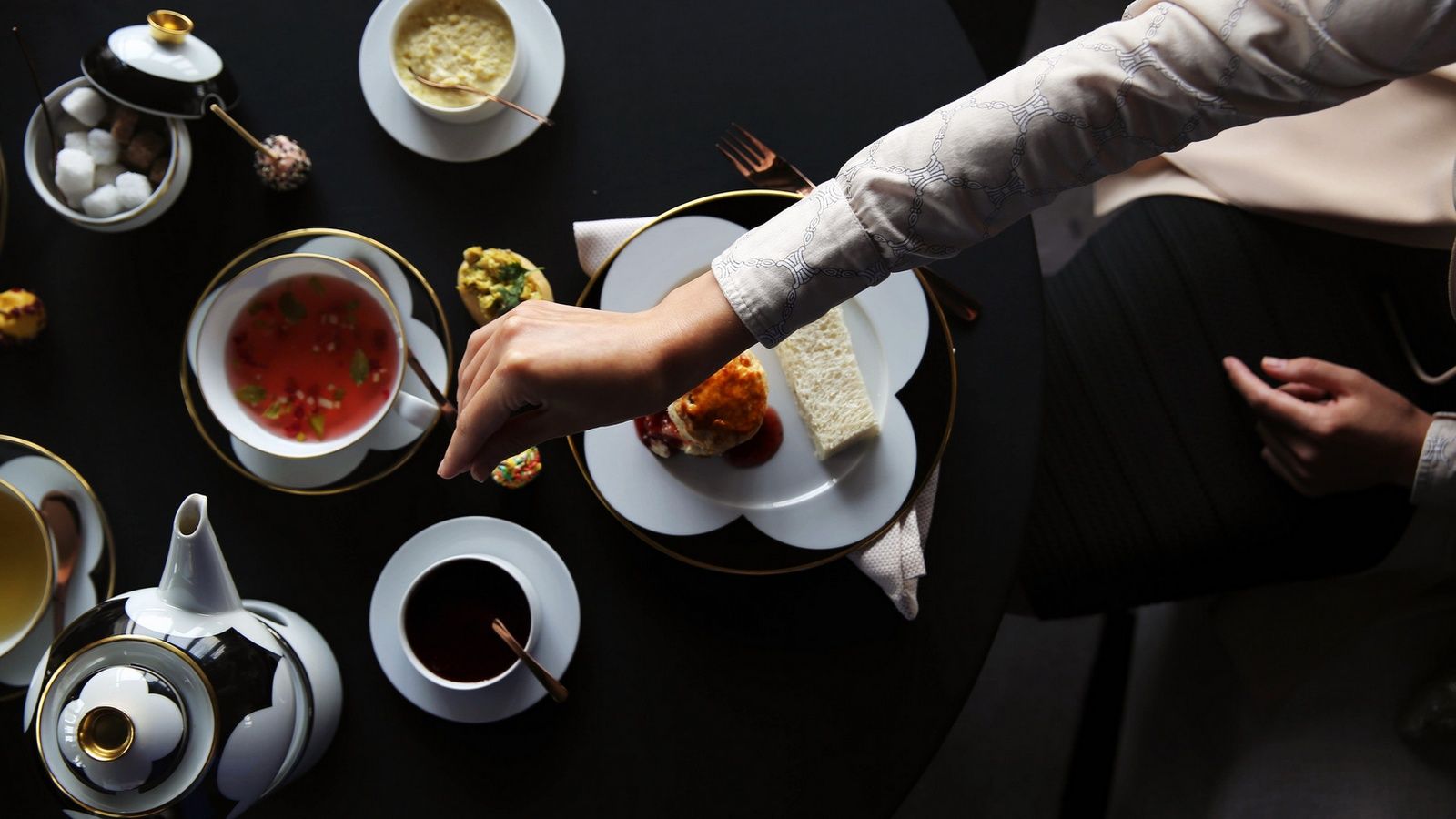 Afternoon Tea with Dammann Frères
Daily from 3pm to 6pm
Treat yourself to a special afternoon experience in Rome and choose your preferred tea leaves by Dammann Frères directly from our trolley. Our tea sommelier will take you on a bespoke discovery of the finest teas paired with exquisite bites consiting of finely cut sandwiches, the famous British scones and assorted fresh pastries. Discover more about the afternoon tea »
Email us to reserve your table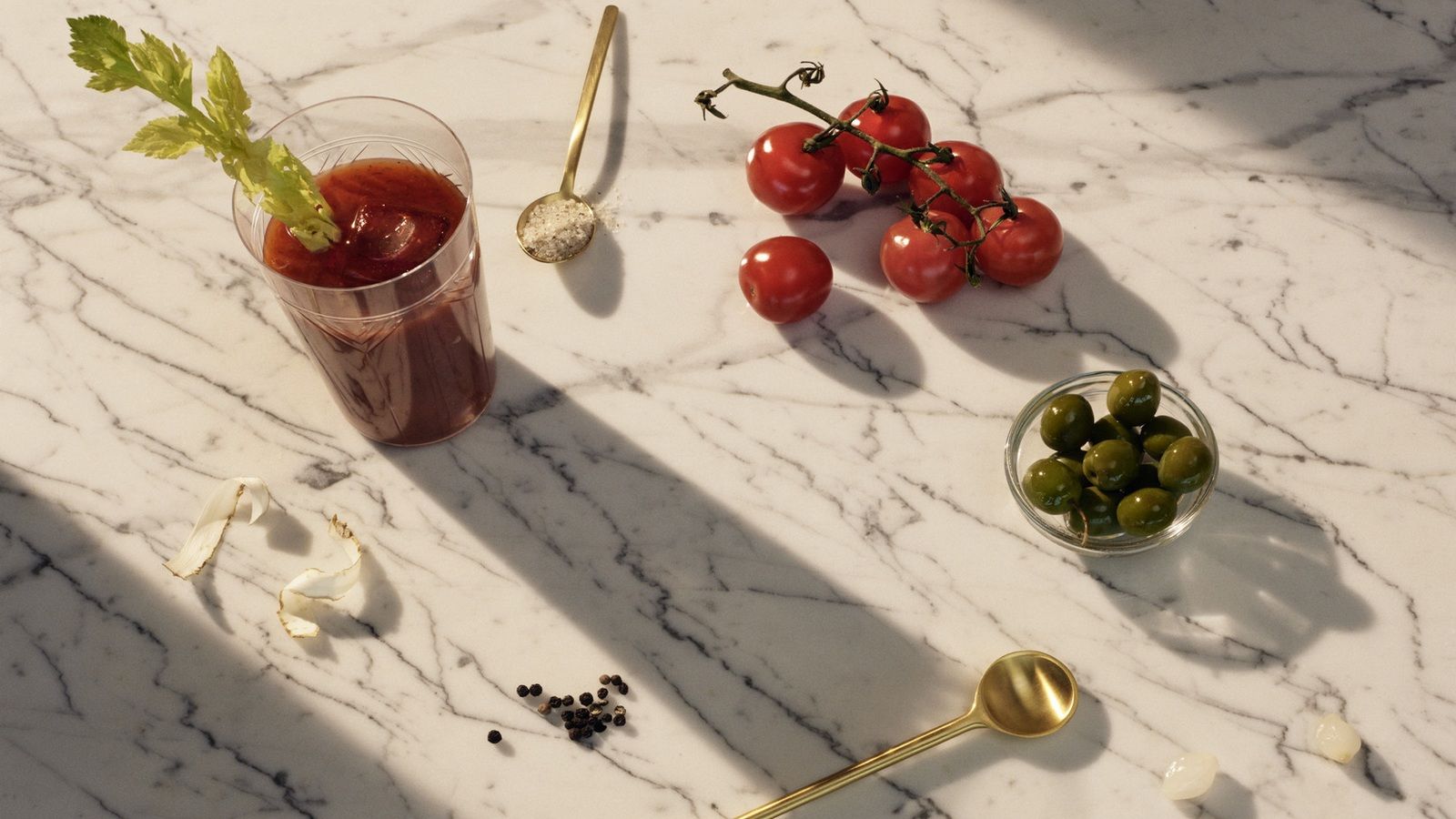 Aperitivo time
Daily from 6pm to 8.30pm
Join us to celebrate the typical Italian 'Aperitivo' with delicious drinks from our bar experts paired with exquisite, freshly prepared Italian finger food. Or indulge in The St. Regis Rome's own Bloody Mary creation inspired by the Mediterraenan sea.
Email us to reserve your table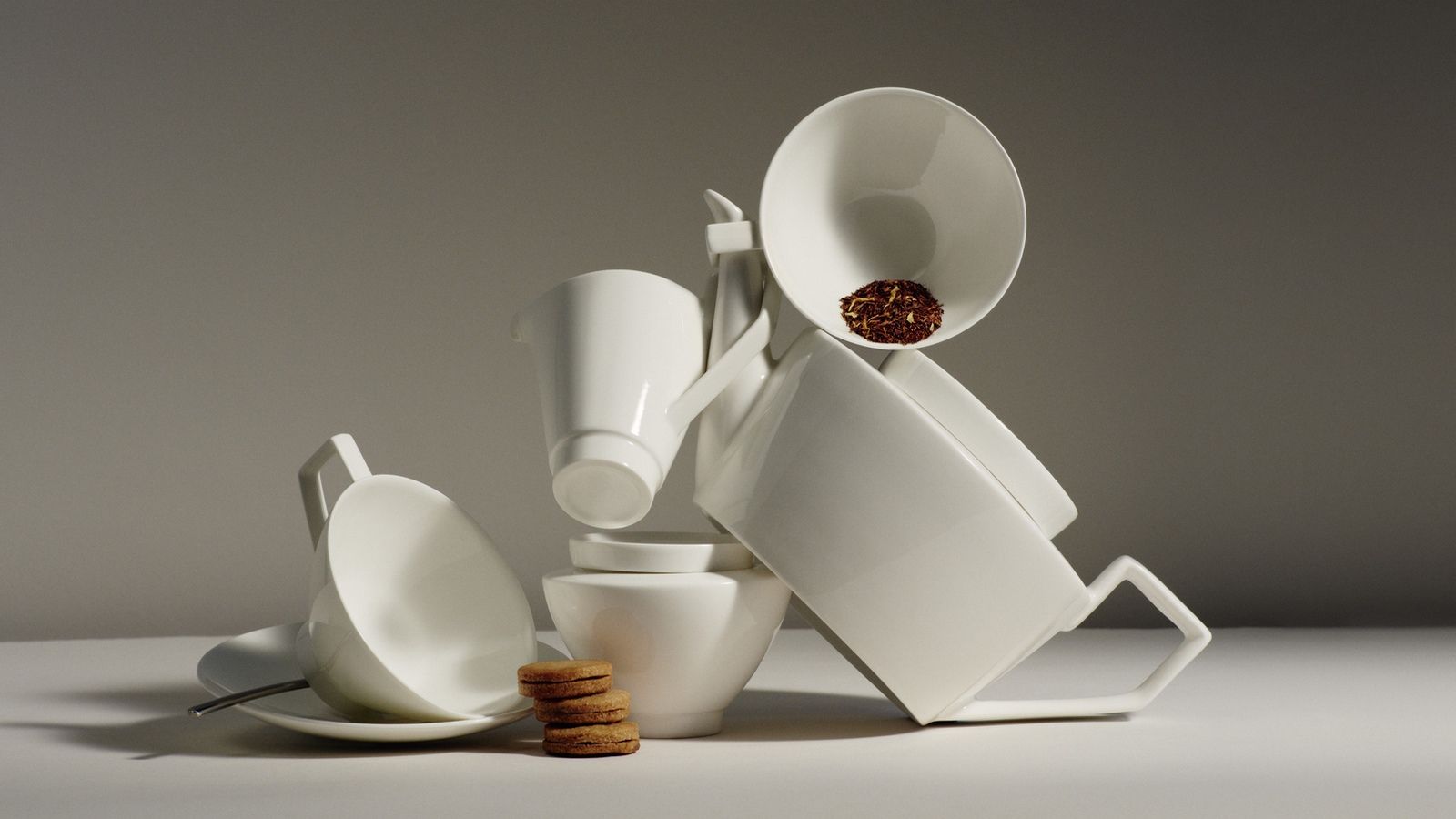 Start your day with Breakfast
Daily from 07.00am to 11.00am
Start your day well with an exclusive breakfast buffet featuring the best of Italian and international delights. Freshly squeezed fruit juices await, prepared according to your preferences with fresh seasonal and exotic fruits. Or let our chef cook your preferred egg dish at the moment, we recommend the famous omelette, and indulge in a wide arrange of Italian cheeses and cold cuts. The 'dolce vita' starts right here.
Breakfast buffet | Euro 43 per person
Opening Hours
Breakfast | 07.00am - 11.00am
All-day dining | 11.00am - 01.00am
Cuisine
Mediterranean
Discover our culinary delicacies
Book your culinary moment with us
Start your evening with the Champgane sabering ritual at CÆLUM Lounge & Bar with a fine selection of champagnes from Moët & Chandon.
Planning your very special celebration? The St. Regis Rome is the most refined address for memorable events in Rome.