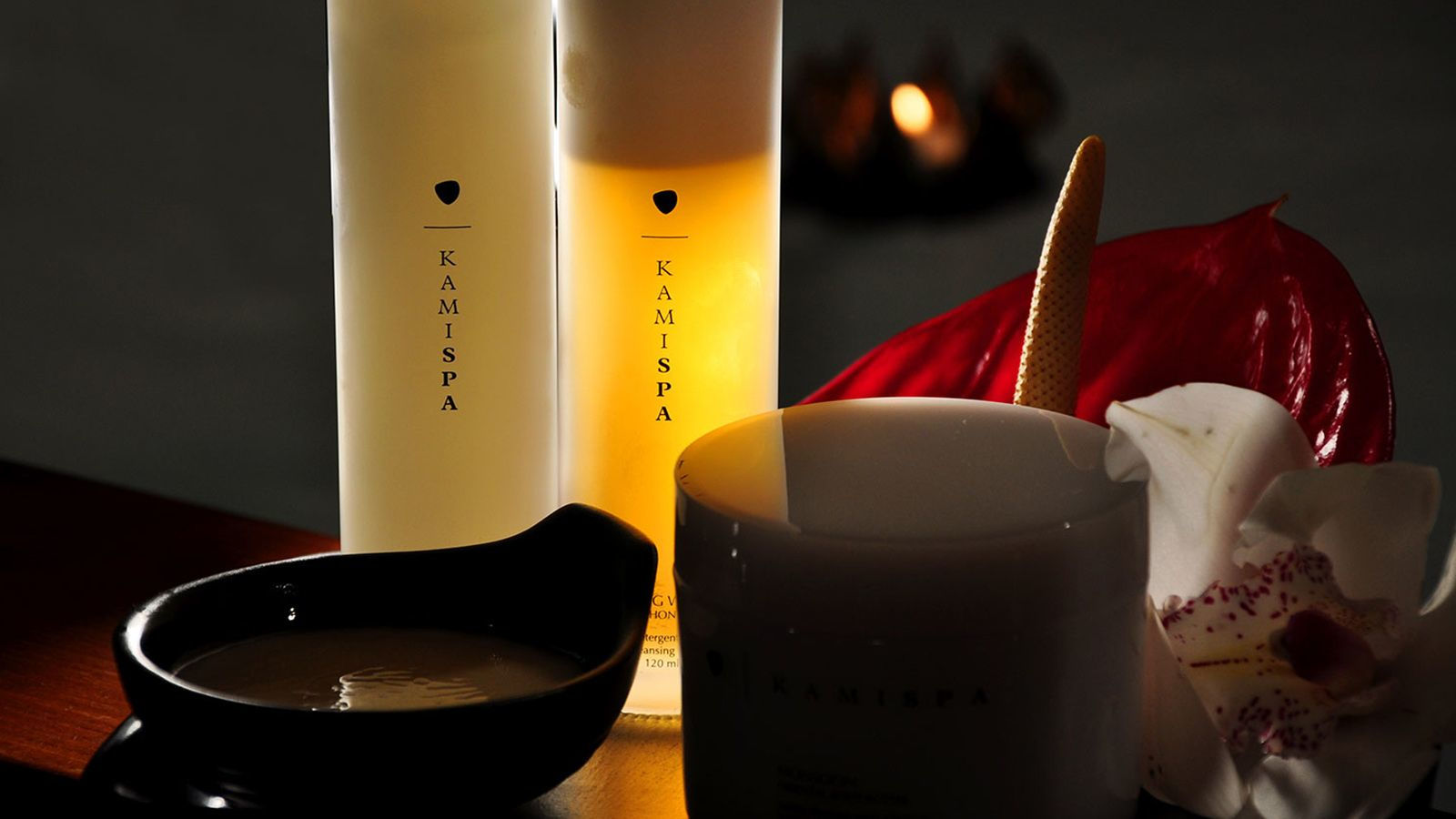 THAI TAMARIND HERBAL MASK
Wild-growing herbs found in Thai mountains blended with the richness of vitamins and minerals from the tamarind trigger the natural regeneration process of the body's skin: the results are smooth as silk.
60 minutes - EUR 100
GOAT MILK WRAP
Goat milk, rich in vitamin A, B6, B12, E, and beta-casein, provide strong hydration to the skin, moisturizing and nourishing even the driest of skins. Excellent for restoring a sun-damaged epidermis.
60 minutes - EUR 100
GREEN TEA BODY COCOON
Sencha, the most popular Japanese Green Tea, is one of the most powerful natural antioxidants. The perfect combination to oily skins: the purifying properties deeply clean and tone up the skin, leaving it soft and magnificently hydrated.
60 minutes - EUR 100
LINGZHI BODY MASQUE
Lingzhi, the "mushroom of immortality" can boast amazing therapeutic properties, it strengthens the immune system and is a wonderful anti-aging treatment, leaving the skin soft and delicately scented. Indulge yourself and relax for an hour of wellbeing.
60 minutes - EUR 100
MANDI LULUR HERBAL WRAP
Yoghurt, essential oils and rice flour are used in this cleansing treatment to rebalance the skin's pH, moisturize and nourish the epidermis: a magnificently soothing recipe from the Island of java.
60 minutes - EUR 100