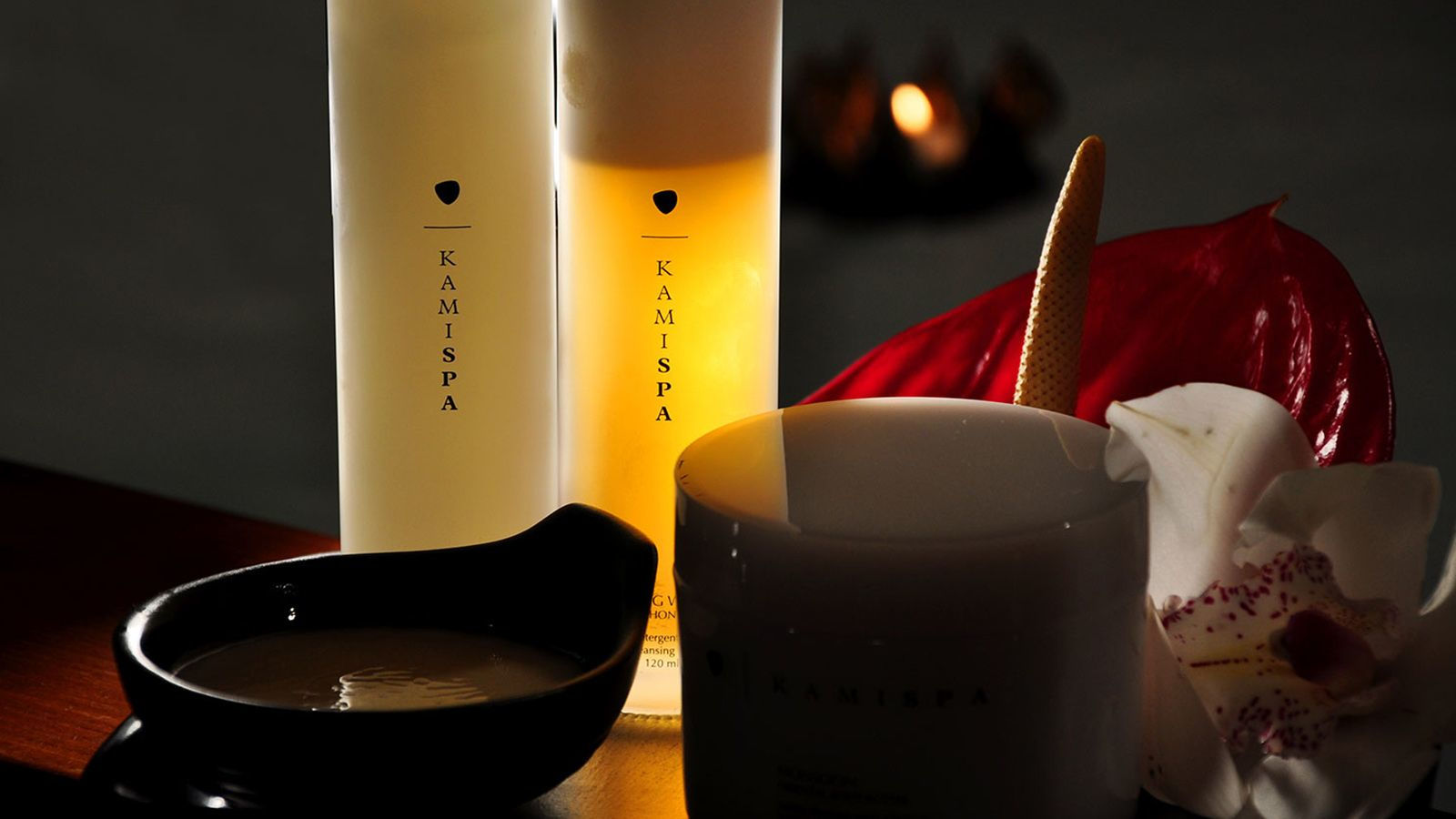 Take a break, listen to yourself, and breath.
Indulge in a moment of total relaxation. Close your eyes and let yourself transport into a world of calm with one of our therapy treatments.
HERBAL COMPRESS THERAPY
Traditional Thai Steamed Herbal Compresses are used to warm up the arteries and alleviate muscle pains and rheumatisms.
60 minutes - EUR 120
TRADITIONAL THAI MASSAGE
The legendary massage provided by the Buddhist monks as a natural remedy for the body tensions, a strong and revitalizing treatment.

60 minutes - EUR 130
90 minutes - EUR 160
ST. REGIS SIGNATURE MASSAGE
A unique treatment which combines thai, shiatsu, lulur techniques. Massage on the body is performed using a blend of Asian oils, making this treatment a unique, energy-boosting experience for body and mind.
60 minutes - EUR 130
90 minutes - EUR 160
120 minutes - EUR 220
LYMPHATIC DRAINAGE
A revitalizing treatment, the deep tissue therapy is conceived to improve blood irculation, drain excess fluids helping to recover a beautiful silhouette.

60 minutes - EUR 130
90 minutes - EUR 160
TRADITIONAL THAI MASSAGE WITH HERBAL COMPRESS
A traditional deep tissue therapy, popular for those who love a strong massage, paired with the Steamed Herbal Compress Therapy, it warms the body and provides great energy.
120 minutes - EUR 220
REFLEXOLOGY

Deep and strong foot therapy, used to stimulate the body's organs towards a proper functioning of the organism: arelaxing experience perfect for anyone.
60 minutes - EUR 120
BACK AND SCALP MASSAGE WITH HOT STONES
Ideal for releasing the stiffness accumulated on neck and shoulders, this therapy is ideal for those who spend a long time seated or at their laptop.
60 minutes - EUR 160
ZEN SHIATSU BODY MASSAGE
The treatment from the long-established Japanese shiatsu of Masunaga School. This is a strong, dry therapy, which acts on the body's meridians according to the ancient knowledge of the acupressure points. A blissful and highly invigorating experience.
60 minutes - EUR 130
MING BODY MASSAGE
A Chinese traditional massage that stimulates all the acupressure points as well as the lymphatic system as a whole: your senses will be pampered by a yin or yang oil and the highly draining technique will reduce any swelling or fatigue.
60 minutes - EUR 130
KAMI MEDIAN LINE THAI
A soft thai massage, perfect to release tensions and stretch the body's muscles. Paired with the Steamed Herbal Compress Therapy, this treatment is deeply invigorating, improving blood circulation and oxygen flow.
90 minutes - EUR 190