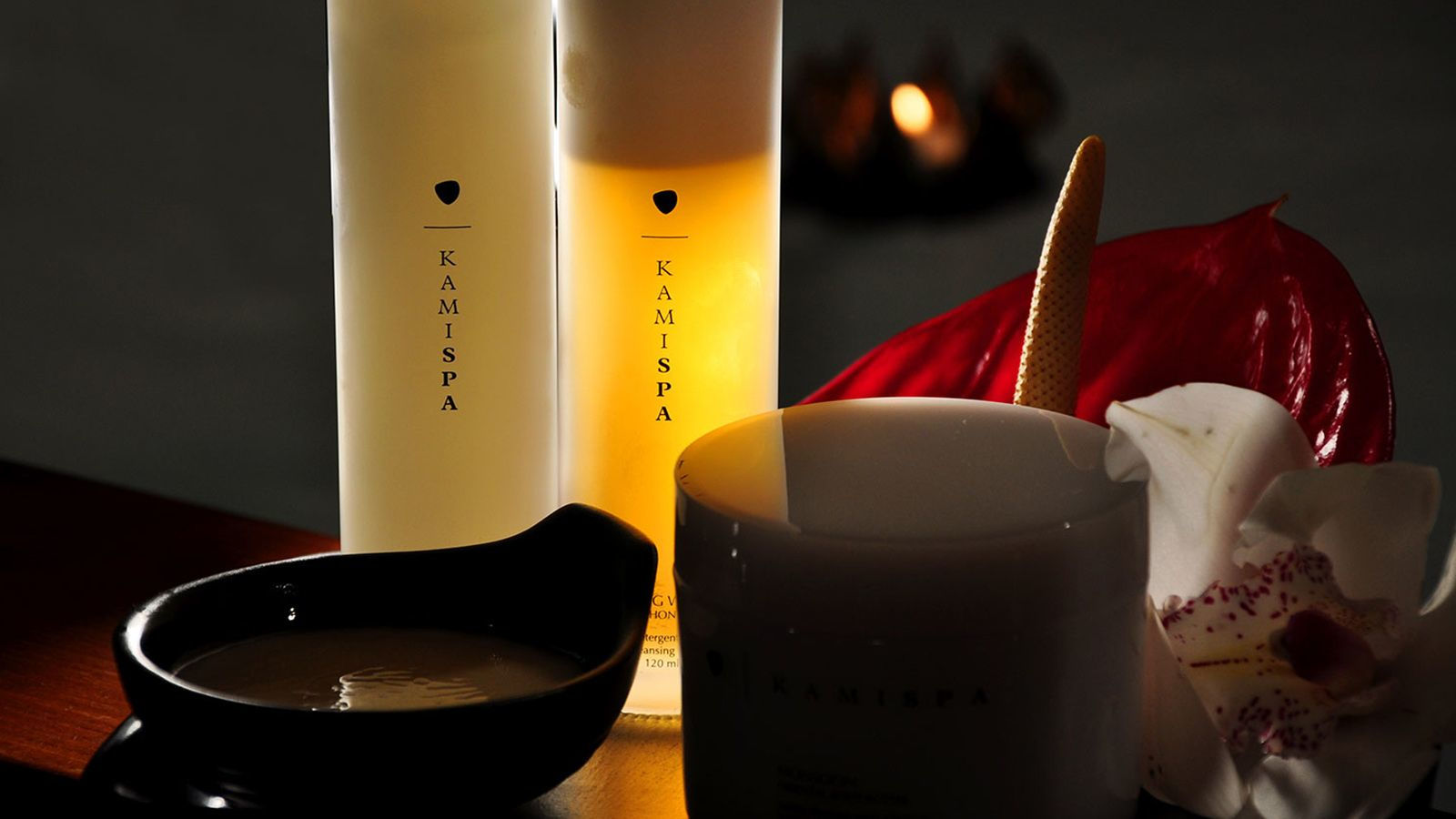 SHIRODHARA
The Indian Ayurvedic path to a deep relaxation, most excellent for mitigating migraines, this ritual treatment is suggested to reduce insomnia and disclosing the third eye awareness.
90 minutes - EUR 160
JET LEG BODY MASSAGE
A Deep tissue therapy that promises to rebalance your energy; relax and prepare to benefit from this treatment which is perfect either for starting the day or for sleeping well at night.
60 minutes - EUR 130
KAMI 4 HANDS
Tibetan Hot Stone Therapy is used to enhance the senses and find a soothing inner pleasure; tensions are released leaving space to a sensation of pure joy.
90 minutes - EUR 300
KAMILOMI
The soft Polynesian lomi-lomi, using palms, forearms, finglers and knuckles, is blended with the Tibetan Hot Stone Therapy, a truly authentic bliss treatment for body and mind.
90 minutes - EUR 170
HOT STONE THERAPY
Hot granite stones soften the muscle tension while the crystal therapy induces a proper energetic flow through the chakras, an extraordinary experience to reclaim your deeper self.
90 minutes - EUR 170
AYURLOMI
The soft Polynesian lomi-lomi blended with the traditional Indian massage, a wonderfully healing effect for muscle tensions and blood circulation: your personal dosha aromatherapy oil will provide you with a sublime experience.
90 minutes - EUR160
120 minutes - EUR 220
MOM MASSAGE
A gentle therapy that is helpful for alleviating any swelling of the body, back pains or muscle tensions. Suitable for providing a marvelous sensation of wellness for moms and babies: only sweet organic almond oil is used for all those mothers-to-be.
60 minutes - EUR 130
BALINESE PALM MASSAGE
Traditional jamu massage, originanated from the beautiful island of Bali, this is a paradisiacal experience for those who prefer a pampering and more gentle therapy for utmost relaxation and wellbeing.
90 minutes - EUR 160
120 minutes - EUR 220