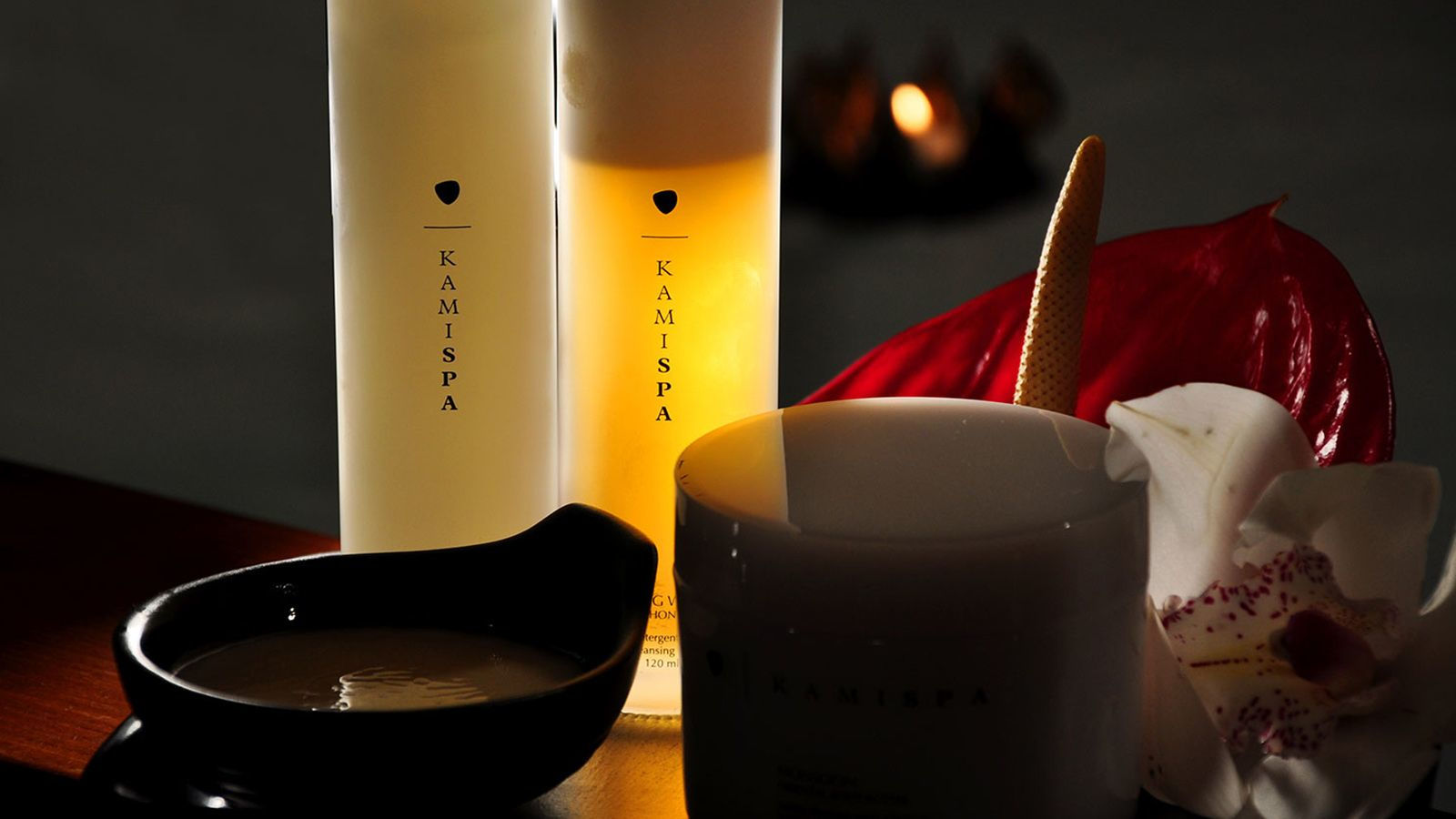 BAMBOO BODY SMOOTH POLISH
Typically found in northern China, this potent bamboo leaf extract acts as an extraordinary anti-ageing agent, making this treatment ideal for leaving the skin deeply hydrated and smooth.
60 minutes - EUR 100
CINNAMON CLOVE BODY SPICE
An ancient Indian recipe consisting of a blend of wonderfully scented spices, which have a purifying action on the skin, leaving it luminous and pampered.
60 minutes - EUR 100
BALI COFFEE SCRUB
Javanese coffee beans, natural herbs and yoghurt are the key ingredients to tone up the skin and leave it deeply moisturized by following the ancient recipe of the traditional Bali coffee scrub.
60 minutes - EUR 100
LEMONGRASS BODY SCRUB
Thai Lemon Grass, plai grass roots, kaffir oil and marine salt blend together for a unique treatment for the body's skin. Effectively removes dead cells and resurfaces the skin leaving it cleansed and purified.
60 minutes - EUR 100
WASABI CREAM POLISH
The root of Japanese Wasabi plant combined with sweet almond oil, jojoba oil and milk, provide a wonderful body cleansing treatment. The wasabi scrub revitalizes and invigorates the whole body after a stressful hard day's work.
60 minutes - EUR 100