Welcome to the Eternal City
The Roman Forum
Be transported back in time, while walking around the historical sites of the "Forum Romanum" the old marketplace of ancient Rome. Walk around ruins of the 7th century, from shrines to government buildings, temples and more, this was the central square of ancient Rome, where most of the daily life happens. Walk up the Palatine hill to enjoy the view from the top. From here you can even visit the first little houses built on the hill, and according to the legend of Romolus & Remus, the first settlement built in Rome.
*Tickets are valid for Roman Forum, Palatin Hill and the Coloseum and valid for 2 consecutive days.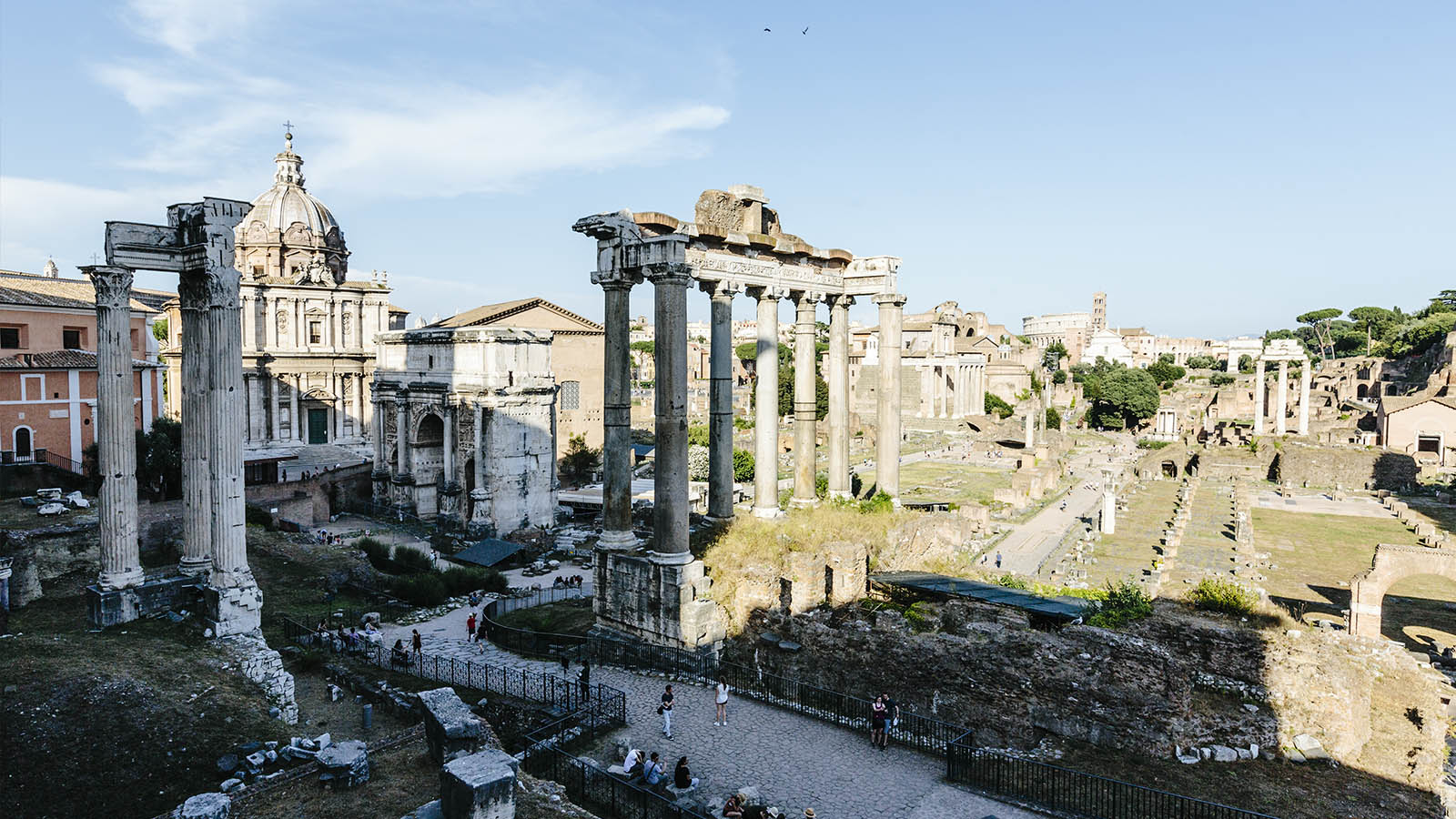 The Campidoglio
The Capitoline Hill, just next to the Vittoriano, is one of the seven hills in Rome. In the center of the square rises the statue of Marcus Aurelius, emporer of Rome. The original has been moved to the Capitoline museums, while the statue on the square is a copy.
The three palazzi on the square are the Capitoline museums, hosting as well the original statue of the famous 'Lupa', the she-wolf and symbol of Rome feeding the two twin-brothers, Romolus and Remus.
When you have walked up the hill, make sure to stop after the stairs, turn around and enjoy the view over the Eternal City.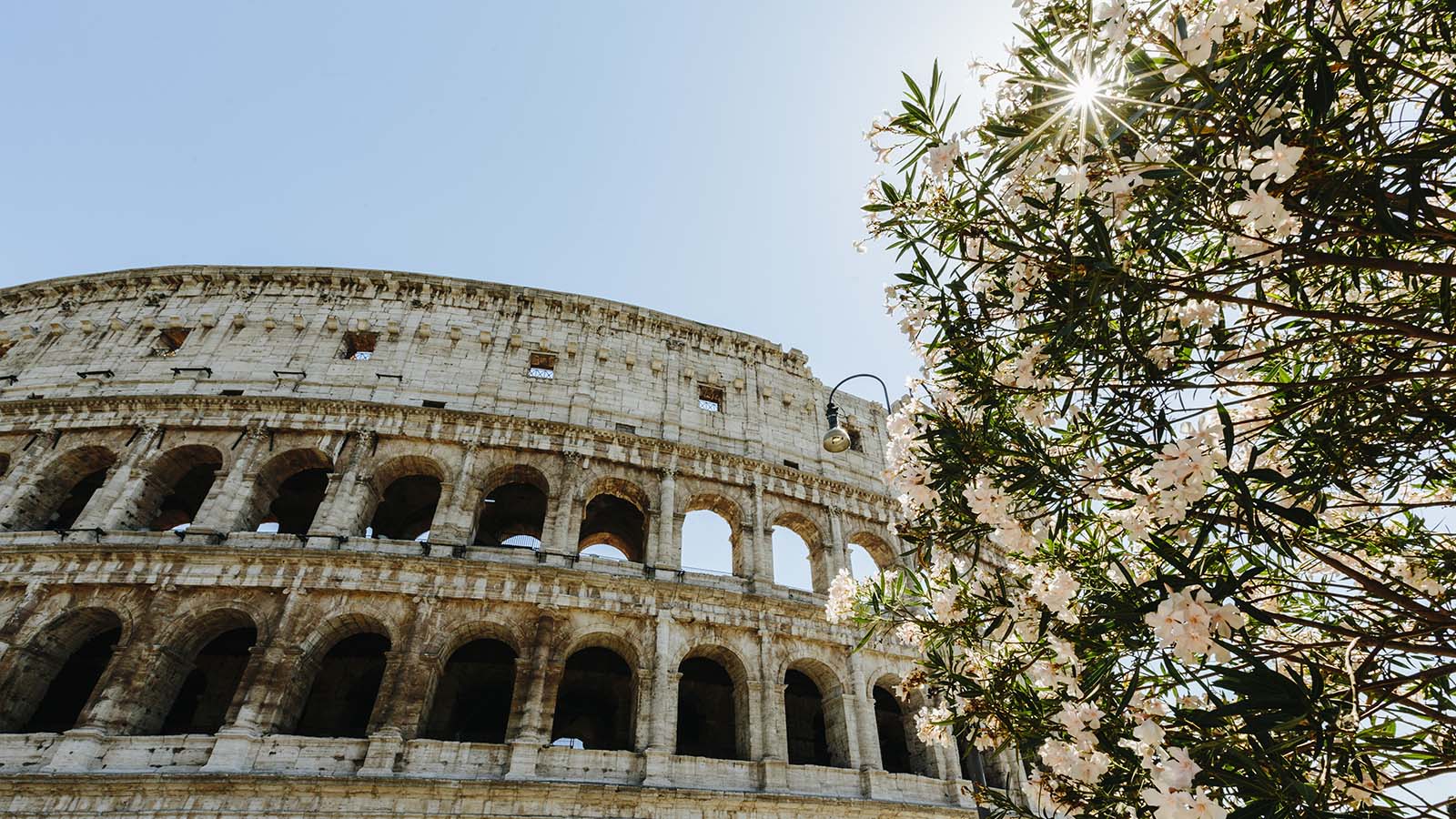 The Colosseum
The Flavian Amphitheatre, better known as the Colosseum, is the largest amphitheatre ever built and its name is believed to be derived from the nearby colossal statue of Nero. Construction was completed 80 AD under emperor Titus. Although partially damaged caused by earthquakes and stone-robbers, the Colosseum is still an icon symbol of Rome.
The Colosseum could accomodate 87,000 and hosted gladiatoral games and a variety of other events, including shows, animal hunt as well as simulated sea battles for which the entire area could be flooded.