Discover the beauty of Rome with Nacho Figueras
Join St. Regis Connoisseur, Ralph Lauren Ambassador and international polo player Nacho Figueras as he is exploring one of his favorite cities. Walking through the city's ancient heart, history is around every corner and as a lover of architecture, Nacho is feeling at home in this open museum. Join us on a journey through the Eternal City and learn more about Nacho's favorite places in Bella Roma.
Inside Rome with Nacho Figueras
Discover the Eternal City together with Nacho and his wife Delfina as they explore the city through their favorite angles: art, architecture and food. No matter what empire rose and fell over time, this great metropolis survived and today surprises and delights behind every corner. You can find some of the worlds finest artisan and craftman amongst the winding streets of Rome. From tailormade Perfumes at Tonatto Profumi to handmade leather bags from Federico Polidori or century old restaurants like Antica Pesa, explore Rome with us.
Watch the video and explore Rome >
Tonatto Profumi
Only steps from the famous Pantheon, Laura Tonnato has created her magical world of perfumes in a refined setting of antiques and vintage. Producing perfumes the artisan way for over 25 years, with primary products and fragrances chosen mainly from Grasse, France, Tonnato Profumi uses techniques of haute perfumery, innovation and prestigious raw materials, filtered by hand, drop by drop that can be experiences in her shops in Rome.
Learn more about Tonatto Profumi >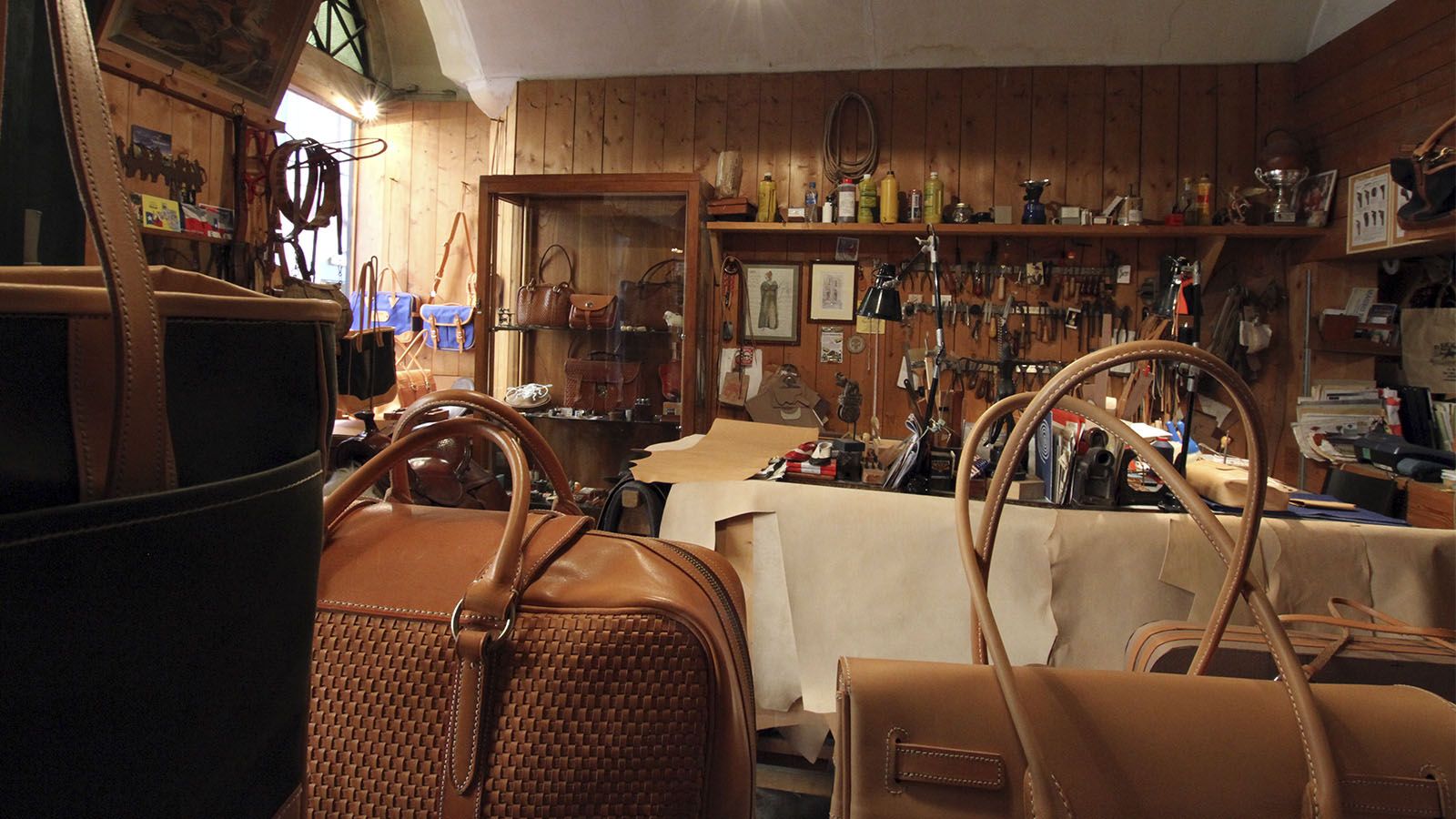 Federico Polidori
For a truly artisan craftmanship experience in Rome, continue over to Polidori in Via Piè di Marmo, not far from the Pantheon. In today's mass produced world, Federico's leather products are still handmade in Italy, in the storical center of Rome. An art that continues to exist thanks to the passion of its people. From belts to handbags, travelbags, accessories and more, every piece is unique and created with love for the product, in the shop.
Find out more about Federico Polidori >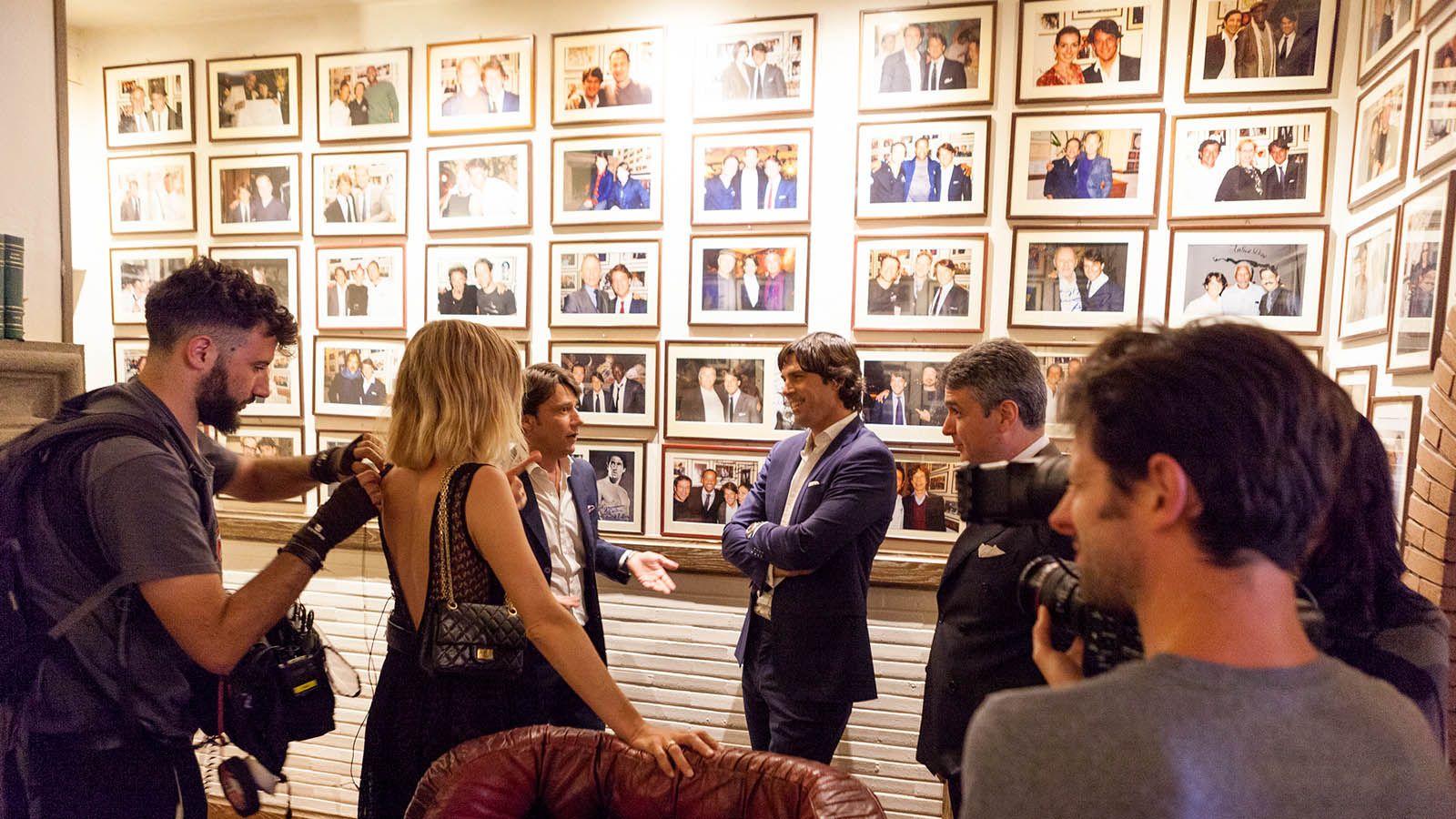 Antica Pesa
One of Rome's most iconic restaurants from 1922 in the heart of Rome's famous Trastevere district, is now in its fourth generation. A family business, from cuisine to table service, keeps the quality and atmosphere fresh and vibrant. The restaurant with its cozy rooms and walled garden has become famous over the years and has welcomed guests as Madonna, Charlize Theron, Mick Jagger or Al Pacino and opened branches in New York and Doha.
Discover more about Antica Pesa >
Behind the scenes with Polo player and St. Regis Connoisseur Nacho Figueras
Get insight to the behind the scenes while we were shooting with Nacho Figueras and his wife Delfina in Rome and join them on their Roman Holiday.
Intridgued? Discover more about Nacho's journey in Rome
Watch each video for more information about each of Nacho's experiences.
Explore Italian Craftmanship in Rome
Explore Roman Architecture with Nacho Figueras
Explore Italian Cuisine at Antica Pesa
Folllow the path of Nacho and experience Rome like a local
Inside Rome's Artisan, Food and Architectural culture
Get into the city's ancient heart and discover the places Nacho has showed you in Rome.
What's Nearby
How To Get Here
Unable to find directions, please try again.
You like discovering Italy with SPG TV? Follow our SPG members as they discover Italy: